Release agents, Coolants & Lubricants are an essential and integral part of different manufacturing processes. Especially in high temperature applications & critical components machining process the speciality lubricants can help to enhance the productivity, extend the tool or mold life, reduce the cycle time and will play a vital role on cost savings.
BMC mission is to help the customers by understanding their quality & process requirements and select the right product with suitable process methods. BMC work closely with the customer's team to introduce the best lubricant & coolant technology for their process, and also provide ongoing support and training for operators to ensure continued success.
The above described business model of BMC has been successful and secured many customers in Aluminium Foundry, Machining centres and other lubrication applications in different industries.
BMC can offer the service to diversified applications like:
Aluminium Foundry

Water soluble Die lubricants.
Water less Die lubricants.
Plunger lubricants.

Machining Coolants

Ferrous & Nonferrous machining centres.
Aerospace and speciality grinding/machining application.

High Temperature Lubricants for different industries.
Speciality Lubricants

Vacuum pump oil
Forging lubricant
Hot Melt Adhesive
Radiation Resistant Lubricating oils & greases
Liquid Paraffin.
BMC is Authorised by Moresco Corporation - Japan & Moresco HM & LUB India Pvt. Ltd., - India to distribute/market their lubricant products in Coimbatore, Bangalore & Kerala regions with technical support. Right from 2019, BMC developed many customers for Die lubricants and Coolants in the region.
Customers can contact directly our office at the following information for field and product support.
For more details and enquiry
mail@bestmarketingco.net
valves_automation@bestmarketingco.net
+91 9597512444.
---
Authorised Stockists/Distributors & Channel Partners
---

Moresco Corporation - Japan

Moresco HM & LUB India Pvt. Ltd., - India
MORESCO - Introduction
Matsumura Oil Research Corporation (renamed as MORESCO Corporation in 2009) was established by a group of young researchers in 1958 as Japan's domestic producer of special lubricants. Since then we have steadily laid the foundations to become a global company, having established production and sales centers in areas including China, North America, Indonesia and India.
THE RANGE OF PRODUCTS ARE:
Die casting lubricant
Plunger lubricant
Cutting fluid
Radiation resistant lubricating oils and greases
Vacuum Pump Oil
Synthetic lubricating oils for use as lubricating oils and as grease base oils
Hot melt adhesive
Hard disk surface lubricant
Liquid paraffin
Sulfonate
Heat transfer medium
Hot Forging Lubricant
Auto engine components and safety parts
Vacuum Pump Oil
Small vacuum pump, Vacuum pack for food
Hydraulic Fluid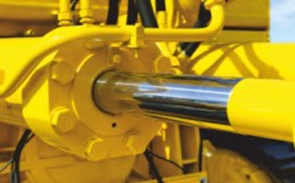 Used in the steel industry for prevention of fire, Used for fun park rides
High Temperature Greases
Used for bearing in automotive engines, and in oven chain in breadmaking